Kathmandu: Insurance agents and insurance surveyors will be able to renew their licenses online from today.
Chairman of the Insurance Board Surya Prasad Silwal has today inaugurated the software for license renewal through a digital medium. There are around 2,000 surveyors and more than 300,000 active agents. They have to pay the renewal fee by mid-April of each year. Failure to pay the renewal fee by mid-April results penalty.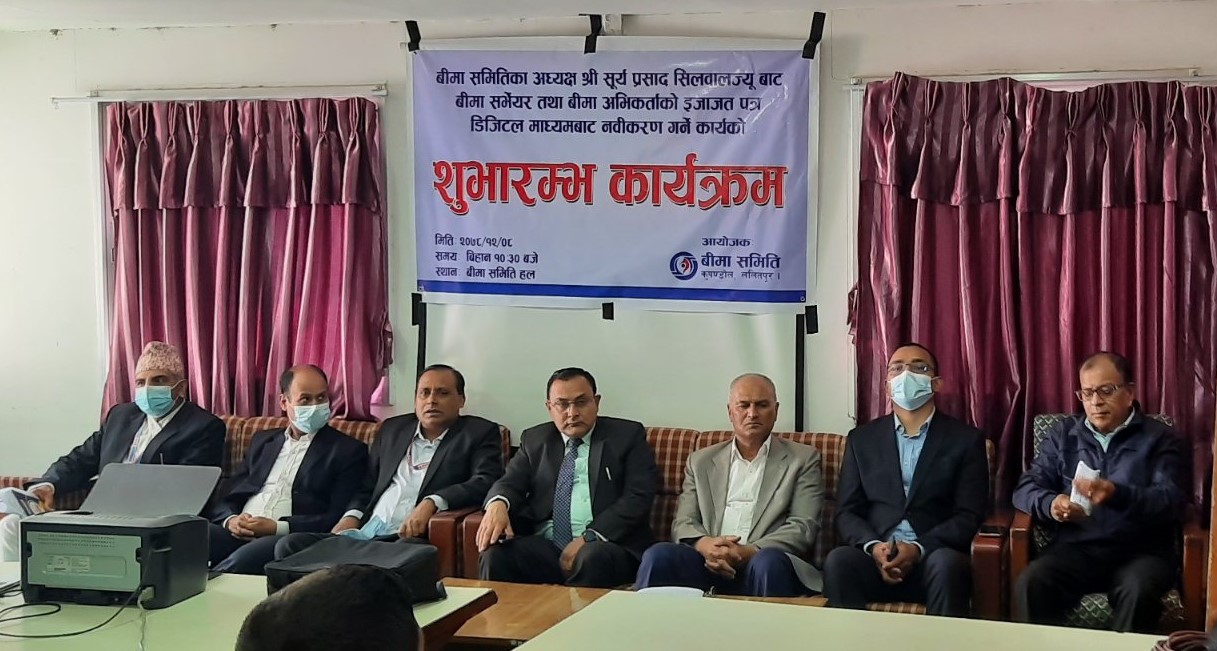 The arrangement has been made for agents and surveyors to go to the payment system of Connect IPS and pay the renewal fee. In which the renewal fee paid by the agent will be informed directly in the software of the IB and the renewal will be updated automatically by the software.