Kathmandu:The insurance premium income of non-life insurance companies has increased by 25.20 percent. Non-life insurance companies have earned Rs. 6.26 billion in insurance premiums in the first two months of the current fiscal year 2078/79. They had earned Rs. 5 billion in insurance premiums during the same period last fiscal year.
Compared to last year, the insurance premium income of the two companies has decreased. The premium income of Lumbini General Insurance and National Insurance has declined by 4.55 percent and 4.17 percent respectively. Himalayan General Insurance Company has managed to increase its premium income by 109.09 percent during this period.  Similarly, United Insurance and Sanima General have also expanded their business by 85 percent.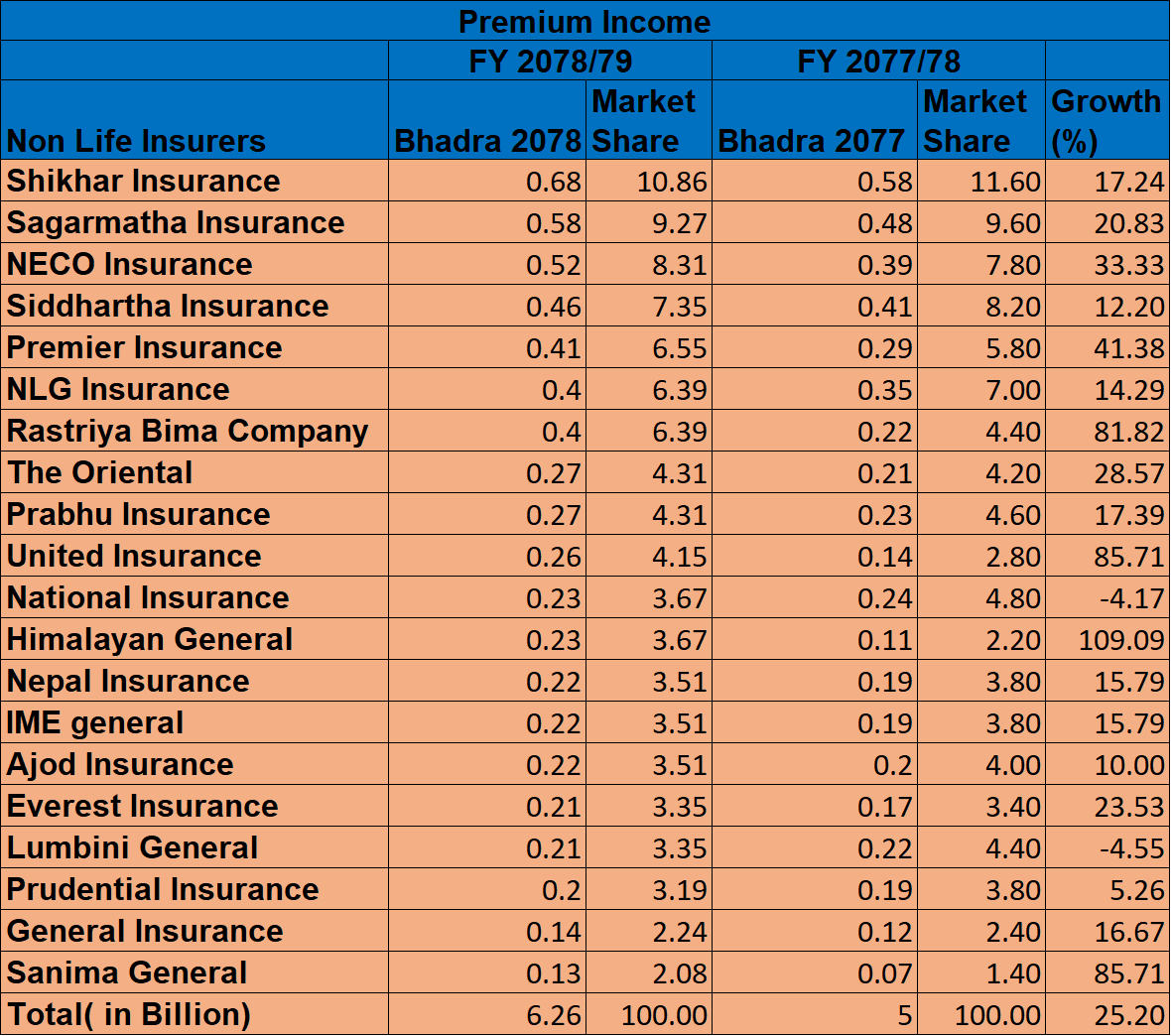 The Shikhar Insurance Company has earned Rs. 680 million insurance premiums. It has managed to increase premium income by 17.24 percent compared to last year.  Similarly, Sagarmatha Insurance has earned Rs. 580 million. The company has increased it by 20 percent compared to last fiscal year. The third-ranked NECO Insurance Company has earned Rs. 520 million by increasing the insurance fee by 33 percent.
Of the three new companies, only Sanima General has seen an increase in market share, while Ajod and General Insurance have witnessed a decline. The market share of the Shikhar Insurance has declined.  Similarly, the market share of Sagarmatha, which has earned the second highest premium, has also declined.  However, the market share of the third-ranked NECO has increased slightly.