Kathmandu: The dividend for the Fiscal Year 2075/76 proposed by Guransh Life Insurance Company has been approved by the Insurance Board. The company had proposed to distribute a total of 5.789 percent dividend from the profits of the fiscal year 2075/76 to the shareholders.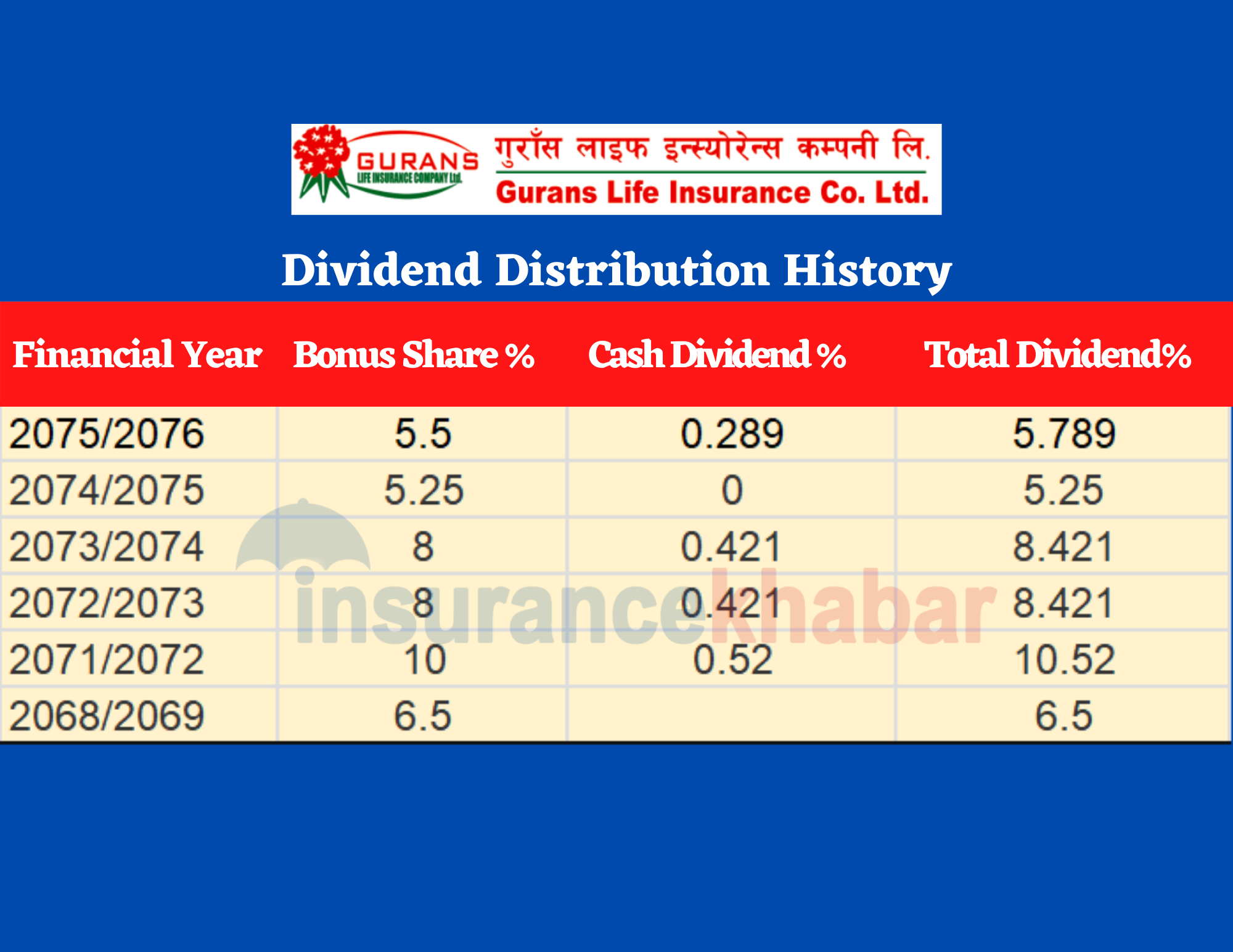 From the accumulated profits of the company up to the FY 2075/76, the company will issue bonus share of Rs.108.65 million and Rs. 5.719 million as cash dividend for settlement of tax has been allocated. The dividend will now be available to investors after the company's next AGM approves.
The company has paid dividends only six times since its inception. It is the last of the life insurance companies listed in the secondary market to declare dividend for the FY 2075/76. There was much delay in the actuarial valuation of the company.