Kathmandu: Upasana Paudel,34, became the nation's first lady CEO in the  Insurance Industry. She is leading the United Insurance Co. Ltd. Achieving a lucrative career growth, she is emerging as a role model among young women who are aspirant to make career in corporate sector. The corporate industry is widely dominated by men.
Upasana is the mother of a 20 months old infant. With the full support of her family, she has been able to balance her professional and personal life.
After graduation in Information Technology from Kathmandu University (2008), she went to Delhi, India for higher education. She had her post graduate in Marketing from the Delhi University in 2011.
Back in 2012, she tied knot but that couldn't stop her career growth. She continued to be career oriented woman with the full support from her family.

Prior to moving back to Nepal in 2018, she got wide exposure in India's corporate industry. Her first job exposure was in a financial cooperative at her homeland.
While pursuing her post-graduation, she got intern opportunity in American Multinational, Cummins India. After the completion of her intern, she became the full timer for the same company. 'It was my career's turning point', Calm and confident Upasana admits.
While honing her professional career in India, she got the opportunities to work for the then telecom giant of India, Vodafone to renowned general insurance companies like ICICI Lombard, Bharati AXA.
While sharing secret of her career growth, Upasana shares,'You must be passionate to your career growth.'
After a decade long experience, she got call from Sanima General Insurance which encouraged her to come back to homeland and add a new mile stone in her career path.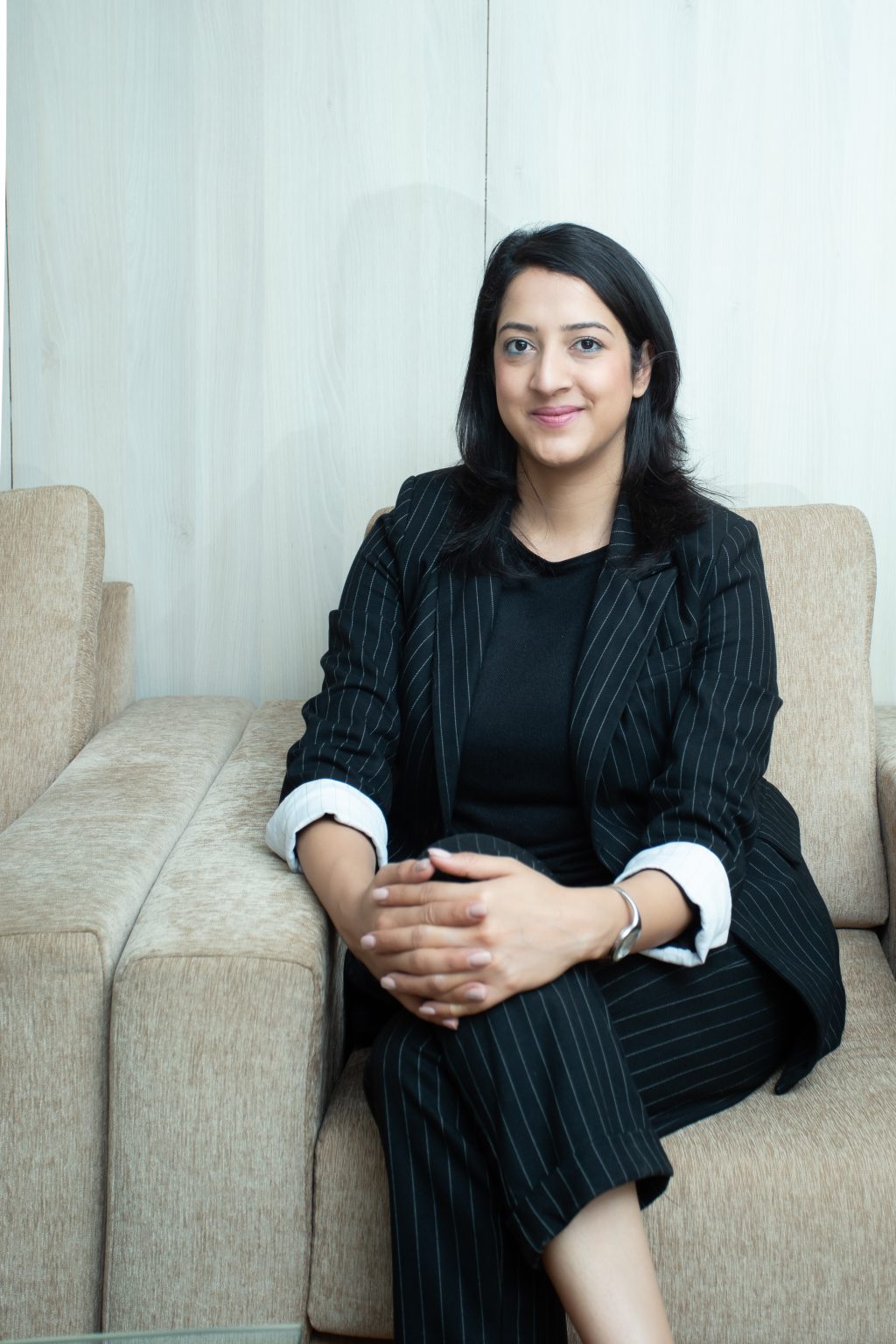 Upasana is not satisfied with what she has achieved.She says,'There's still a long way to go'.
As a CEO of United Insurance, she has huge responsibilities from internal management to market share expansion. We are focusing beyond the Kathmandu valley and the market response is very optimistic.
Under her leadership, within a very short span of time United Insurance is up to 13th position from the 19th position among 20 general insurance companies of Nepal.
Being young and energetic, she enjoys delegating authorities to her management team. 'I trust them',She admits,'And it makes them more experienced and more liable to their duties'.
Though there's very tough competition in the market, still the top level management of the corporate industry is dominated with traditional mindset. The traditional managers have a misconception that delegation of authority will lower their importance in the organization and may be very soon succeeded by their juniors.