Kathmandu: Life Insurers have collected Rs. 3.13 billion first premium income(FPI) during last month. According to the data unveiled by the Insurance Board(IB), the 19 life insurance companies have collected Rs.3.13 billion FPI in Mangsir 2078.
According to the data provided by the IB, Nepal Life Insurance Company has earned the FPI of Rs. 681.9 million in Mangsir( mid-November to mid-December, 2021) alone. National Life Insurance has earned Rs. 346.9 million in the FPI in one month while Union Life Insurance has earned Rs. 245.7 million.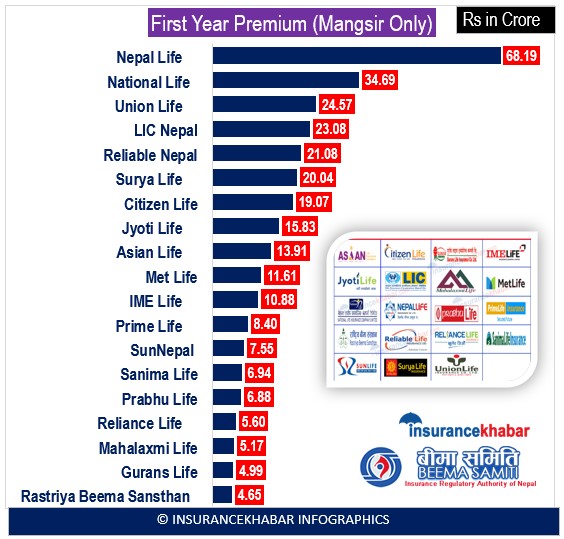 Two life insurance companies Gurans Life and Rastriya Beema Sansthan have earned less than Rs. 50 million FPI during last month. Gurans Life and Rastriya Bima Sansthan have earned Rs. 49.9 million and Rs 46.5 million FPI respectively.